Models
ViziFrame is currently offered in two different models.
For the most economical setup to drive a single flat screen LCD monitor/TV, use the ViziFrame Appliance.
If you wish to run ViziFrame on a cable TV channel, internal TV channel such as a hotel system, or just a series of video monitors using composite or S-Video output, see our Rack Mount Unit.
ViziFrame Appliance for Monitor, Desktop, or Wall Mounting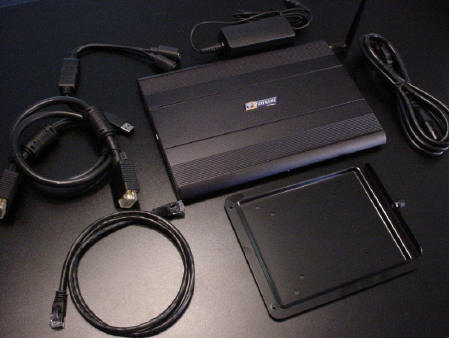 ViziFrame Slim + Client software + 3' SVGA Cable + VESA Mount + Ethernet cable +AC to DC power supply:
1.6 GHz Intel Atom N230 Processor, 1GB RAM, 160GB SATA HD, Ethernet 10/100 port, WiFi Antenna, SVGA port, 3x USB 2.0 ports, Speaker and Microphone port.
---
Rack Mount ViziFrame Appliance with NTSC/S-Video for cable TV channels, internal video networks, and multiple TV's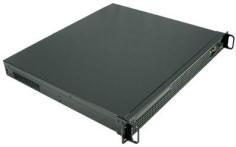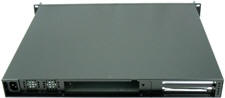 19" Rack Mount Unit ViziFrame 1.6 GHz Intel Atom CPU, 1GB RAM, 160GB SATA Disk, Ethernet 10/100 port, SVGA DB15 port, NTSC/PAL Composite and S-Video ports, PS2 keyboard port, 4x USB ports, Mic In/Line out audio ports, 36" SVGA cable, 24" Ethernet cable, 200 Watt power supply, 1x PCI expansion slot.
ViziFrame's flexible casing and power supply options allow it to be mounted and used almost anywhere.
The ViziFrame Slim unit can be screwed directly to drywall behind a TV monitor, or mounted directly to the rear of the monitor using the included VESA mounting bracket.
The ViziFrame Slim Appliance can run on either 120VAC or 12-15 Volts DC, making it suitable for mobile or battery powered applications too!